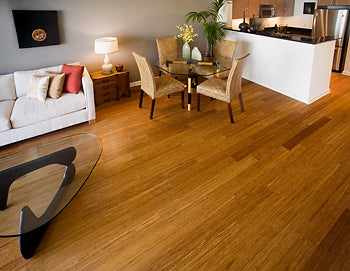 Strong and practical, bamboo was originally  used in China starting about 5,000 years ago. Fast forward to 2015 and 
bamboo is rapidly becoming one of the most popular
eco-friendly
products of our time. In a
resource hungry world
, bamboo is the
rising star of
green
building material.
It's strong, renewable, reduces carbon dioxide gases, releases more oxygen into the air and reaches maturity in three - five short
years – making bamboo the ideal
eco alternative
to timber.
From seedling to harvest, it takes a max of five years for bamboo to be transformed into a range of useful products like
bamboo
flooring
.
Dec 09, 2015

Category:

News
Comments: 0