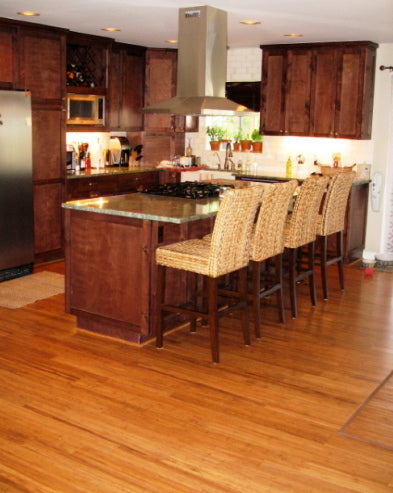 Simply Bamboo flooring makes it easy to install your floor.   A good portion of our premium bamboo flooring is click-lock flooring, which is a patented glue-less installation system.  Simply install the flooring over an underlay and moisture barrier without glue or nails. 
We also provide traditional T&G flooring planks for installations where nail or glue down is preferred (wider areas).  
Make sure to following the 4 commandments of flooring installation ( level subfloor, dry subfloor, acclimate your flooring & keep an expansion gap) and read the installation manuals carefully.   This will guarantee you a happy, quiet, flat flooring. 
Order free samples today to see for yourself the finest bamboo flooring on the market. 
Aug 16, 2016

Category:

News
Comments: 0